Who was Gugsa Abraham "Abe" Dabela?
1. Go to www.change.org/justice4abe to sign petition to re-open investigation. You do not have to donate to sign— donations on change.org go to boosting the petition, not to additional funding for the investigation.
2. Information on how you can donate to the cause will be forthcoming— watch this space.
***
Gugsa Abraham "Abe" Dabela was a gregarious, outspoken private attorney in Redding, Connecticut. Abe attended the University of Maryland at College Park on a full academic scholarship and graduated with a B.A. in neurobiology and physiology in 2001. He then graduated from Drexel University in Philadelphia in 2006 with a master's in public health and in 2011 from the Benjamin N. Cardozo School of Law in New York City with a law degree. He was admitted to the bar in CT in 2012. At the time of his death, he had passed the New York bar exam, and was preparing applications for admission to o the Maryland and District of Columbia bars.
Known for his outgoing, friendly disposition and quick wit, Abe was born and raised in the D.C. suburbs, the middle child amidst four sisters. He was part of a close-knit family that consisted of his father, a practicing physician, and his mother, a homemaker. Prior to Abe's death, all five children were physicians or lawyers.
He was a second amendment advocate who owned two firearms. He also would provide pro bono legal advice to others on gun permitting and open carrying. Based on interviews with his girlfriend and acquaintances in Redding, Abe had notably begun regularly carrying his gun on his person the last two months of his life. At this time, it is still not clear the reason for his increased vigilance about his safety.
One of Abe's greatest loves was motorcycle riding, which attracted him to Redding. He spent a lot of his free time on long rides, enjoying the beautiful scenery and fresh air. He had the stated goal of visiting each State of the country on his motorcycle, and had collected images of his motorcycle at the entry point of various states on his Facebook page.
Where is Redding, CT, and what kind of town is it?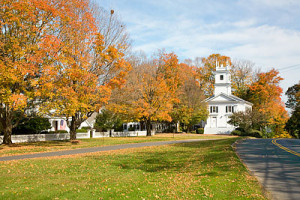 Redding is a well-to-do town in Fairfield County, the southernmost county in Connecticut and among the most affluent counties in the United States in terms of personal income. According to the 2010 Census, its population of 9,158 is 94.90% White, 0.70% African American, 0.10% Native American, 2.20% Asian, 2.10% from other races or from two or more races. Hispanic or Latino of any race were 2.60% of the population.
The scenic, country-like setting is idyllic, and the town boasts hiking trails, two State Parks and a town park. Redding is consistently designated by Connecticut Magazine as one of the "Best Small Towns" in the state.​
What happened to Abe?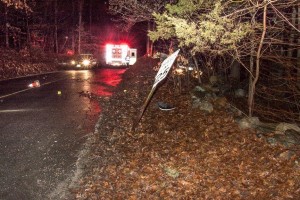 Abe had spent an evening socializing at two local restaurants within fifteen minutes of his home, the Little Pub in Ridgefield and the Black Cat Grille in Redding. On the drive home from the latter, less than a mile from his home, the Redding Police have reported that he had a car accident, turning his SUV on its roof. At this time, it appears that Abe swerved suddenly as he was approaching a bend in the road but it remains unknown what caused Abe to make that sudden movement.  Abe was unharmed in the rollover car accident and scene evidence suggests he was maneuvering his body to crawl out of the vehicle when, at some point after the accident, Abe was shot.
Abe was pronounced dead at the scene at 2:11 a.m. on April 5, 2014 of a gunshot wound to the back, right side of his head. Whether Abe's death was the result of a suicide or homicide remains disputed more than a year later.