What was the Redding Police Department's theory of the crash?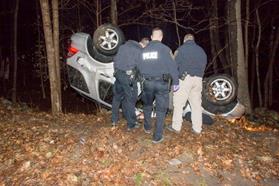 The Redding Police Department informed the Dabela family on April 6, 2014, that the department's theory was that Abe, having found himself in his overturned vehicle, likely in an inebriated state and in possession of a firearm, realized that he would lose his law license and become a felon, and that he was so embarrassed to have brought such "shame" to his family that in that moment he opted to take his own life by shooting himself in the head.
The lead investigator in Abe's death shared his theory with the Dabela family when the family visited the Redding Police Department office the day after Abe's death. Subsequent to that meeting, and the Dabela family's vehement objections to this theory, the Redding Police continued to present this shame theory to interviewees.
What was Abe's state of mind and behavior right before his death?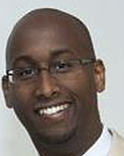 The proposed manner of his death as a self-inflicted "suicide" comes as a shock to those close to him. Abe had no physical or mental health issues and no history of impulsive behavior. Rather, he was in excellent spirits and demonstrated multiple future-oriented actions and a concern for his personal safety in the days and weeks leading up to his death.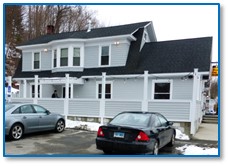 The night of his accident, Abe had agreed to go motorcycle riding the next morning with his landlord. According to a bartender at Little Pub, a restaurant he visited his last night, Abe was in good spirits, talked with many patrons. In video footage from the night, he was reportedly "happily" mingling throughout the bar, talking to several different people. According to the manager of Black Cat Grille, Abe was "in good spirits." He was reported to have talked to a few people and handed out some business cards and discussed a new case for which he was recently engaged.
What previous dealings did Abe have with the Redding Police Department?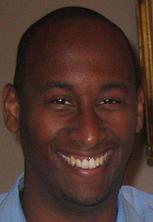 Abe's initial dealing with the Redding Police Department occurred when he submitted an application for a gun carry permit in January of 2013. His "issuing authority" (the Redding Police Department ) stalled his application for months, setting off a "contentious" process, as characterized by Abe in email correspondence with certain advisors who were keeping abreast of his situation. Frustrated, Abe sent an email personally appealing to Connecticut State Police Commissioner Reuben Bradford for help, copying Redding Police Chief Douglas Fuchs.
Only after Commissioner Bradford intervened to inform Chief Fuchs that he had no basis upon which to deny Abe a gun permit, was he issued one. At this time, the family is not aware of any other unusual or contentious interactions between the Redding Police Department and Abe.

EMAIL ABOUT THE CONTENTIOUS BATTLE

EMAIL TO COMMISSIONER BRADFORD
Was Abe worried about his safety?
Those close to Abe in Redding reported that in the months leading up to his death he had seemed particularly concerned about his safety. Other than post-mortem speculation, however, no clear evidence has yet surfaced to explain why he was carrying his gun on his person at all times. He had been advising clients about controversial issues on gun permitting and property taxes that put him in professional conflict with the local police and politicians. It has also been reported that he may have been working on a homicide case in a neighboring city.
Finally, an incident two months before his death indicated some tension between Abe and some firefighters such that he felt he needed to leave a local establishment one evening.